Law Office of

Sergio Lozano

PLLC
Law Office of Sergio Lozano, PLLC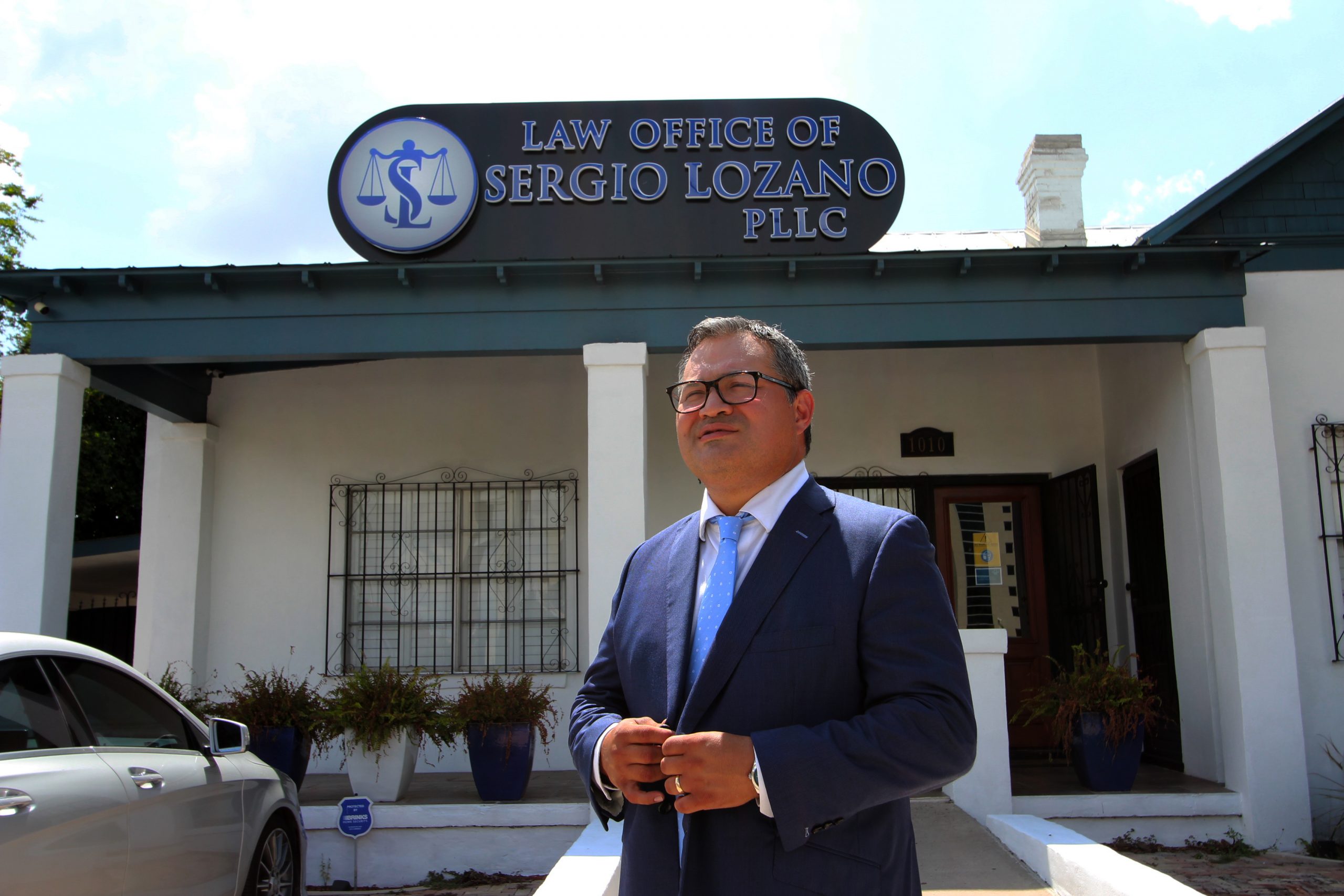 Sergio Lozano
Sergio Lozano is a proud Texan and Laredo, Texas native. His dedication to his community is rivaled only by his stellar law career track record. Schedule a consultation and get to know Sergio today
Read More
Testimonials
Check out what our satisfied clients are saying!
After interviewing several Personal Injury lawyers in town, I was beginning to give up hope until I was referred by a friend to Sergio Lozano. He was different from the other very aggressive hard selling lawyers I had spoken to. He explained right up front how he works and how the fees are calculated. He also made it very clear that he would not take more in fees than what we were able to recover from the settlement. This was very refreshing. He explained how the entire process worked and was able to get us a settlement that was fair and reasonable. I am convinced that with the push back I was already getting from the insurance company on my own that I would not have received as much in settlement if I didn't have Mr. Lozano representing me. I would not hesitate referring Sergio Lozano to anyone.

~ Juan Antonio Hernandez |

San Antonio, Texas
We knew we had a very large and serious case involving multiple parties. We did quite a bit of research and met with three other attorneys. We decided to go with Mr. Lozano because he was experienced, smart, and articulate. He took a great deal of time explaining everything to us. We could not have been more satisfied. He brought our case to a quick resolution with an outcome better than anything we expected. We would not hesitate in recommending him to anyone.

~ Evelyn Caltzontzin |

Laredo, Texas
One of the finest law firms in Laredo is the Law Office of Sergio Lozano. This law firm combines great legal skill and massive compassion for those who are victims of motor vehicle accidents. They are not intimated by the size of the corporation they are suing, or the size of the law firm that is defending the case. Integrity and dedication are the two words that best describe this terrific law firm.

~ Xenia Velazquez |

San Antonio, Texas
FAQ's
If you have a question about a legal service, chances are you're not the only one.
Recent Posts
You're welcomed to browse and read some of our latest blog posts. Everyday is a chance to learn something new.