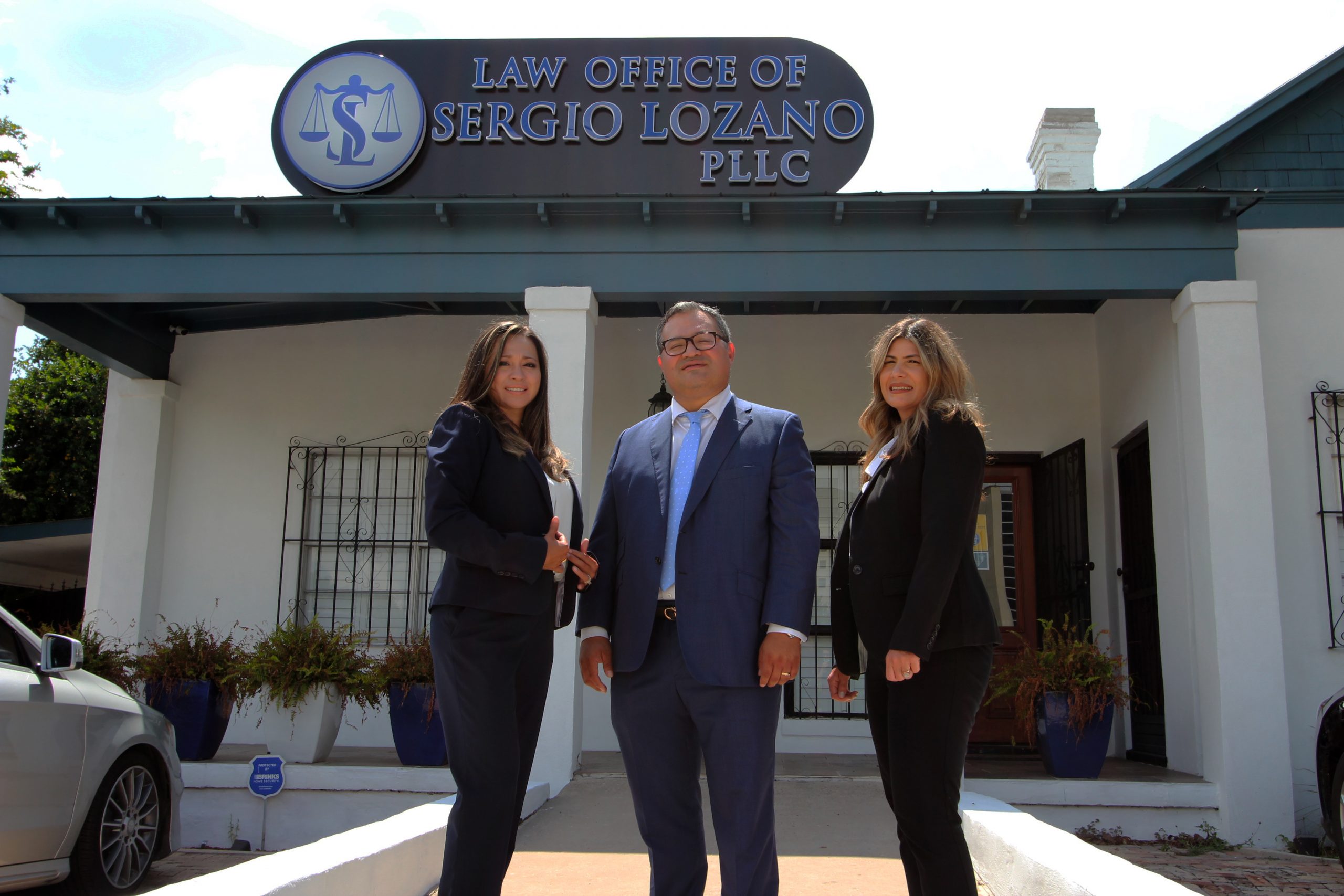 Consultation
It may seem intimidating to set up a consultation for the first time, but rest assured that we try our best to create a warm and inviting environment so that you may feel comfortable sharing your story with us. We offer a multitude of consultation services across many different practice areas. Many people believe that they may not need a lawyer to handle any sort of legal dispute or accident, but without the guidance of a legal professional things may spiral out of reach. Don't put yourself in a position where you jeopardize your chances of winning your case.
What services do we do consultations for?
The Law Office of Sergio Lozano has been a staple in the Laredo, Texas community.  Our office understands that helping our community is of vital importance. Most of our clients are referred by former satisfied clients. We work with people every step of the way from personal injury claims to criminal accusations we can help you directly address the important legal issues facing you right now.
"Su Problema es Mi Problema"
What can I expect at a consultation meeting?
At our consultation meeting, you can expect our office to answer all your questions that you may have on your legal issue or issues.  Expect to be treated with respect and compassion.
The Law Office of Sergio Lozano works all their personal injury cases and wrongful death cases on a contingency basis.  In contingency fee agreement cases, like personal injuries or wrongful death cases, the client does not pay attorney fees until a recovery is made.  Once a recovery is made the Law Office of Sergio Lozano receives a percentage of the recovery.  Also, our law office will cover all costs associated with personal injury and wrongful death cases.  An example of a cost would be the retainer for an accident reconstruction professional, a professional that downloads the equivalent of a "black box" in airplanes that most 18 wheelers and some vehicles have that determine the speed and braking distance.
In criminal accusations cases, the Law Office of Sergio Lozano will assess the accusation and determine a reasonable fee.  The fee will be determined by the type of accusation.  Our office offers payment plans for clients accused of a crime
How Do Attorney Fees Work?
Should I wait to get in touch with an attorney?
Never wait to speak with an attorney. Depending on your legal issue you must assert your rights. In injury and wrongful death cases, it is important for your legal representative to make sure all evidence is preserved and not destroyed.
If you are facing a criminal accusation, we advise having a lawyer present during any questioning. The law permits law enforcement to deceive you into making statements that may implicate or hurt you. Always assert your right to have Sergio Lozano present before and during questioning and REMAIN SILENT.