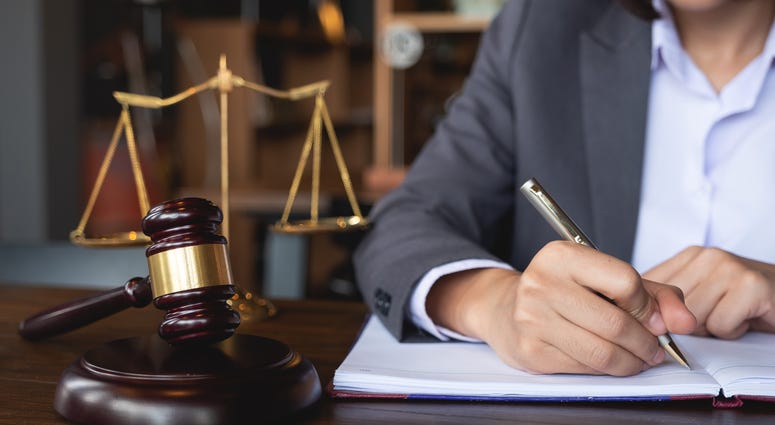 When Should I Call A Lawyer?
Many people make the mistake and overlook the need to contact a lawyer when involved in an accident. In certain situations, you may not be sure if legal representation is the route to go, but the more time you take deciding whether you should call a lawyer or not, the weaker your potential case gets.
Legal questions are often tricky. Judging when you should call a lawyer is not always easy. Too many times, people wait too long or say too much when all the while valuable time and evidence might be lost, or incorrect statements might be made. Knowing your rights in these different situations could be the difference in a just settlement or an unfavorable jury outcome. Each area of the law carries its own set of potential risks. Understanding your rights and when to call an experienced lawyer will depend on your specific case. Calling a lawyer for legal help in some situations is obvious. If a claim is likely to affect or has affected your personal finances, or your health and well-being, it is likely reasonable to ask for legal help. Even something like a single speeding ticket can affect insurance rates. It can have a cumulative effect on your driver's license.
Here are some examples of distinct legal situations that require legal counsel to be obtained immediately.
You have been an accident resulting in personal injury.
There are so many different types of personal injury cases. Time is of the essence when it comes to car accidents and personal injury cases. Important details need to be remembered. Names, times, locations, all these things can make or break a case. There are several types of damages that you may claim in a personal injury lawsuit if you have sustained any car accident injuries. Claims for medical expenses are the most common form of resolution. However, this is not the only area impacted. You may also claim damages, lost wages, diminished employment opportunities, pain, suffering, or loss of affection.
Common examples of personal injury cases include:
Car and truck accidents
Drunk driving accidents
Bicycle or pedestrian accidents
Boat collisions
Defamation
Intentional Acts
Airplane accidents
Work-related injuries
Slip-and-fall accidents
Construction accidents or violations
Defective products
Wrongful death
Nursing home neglect or injury
Medical malpractice or negligence
The four most common cases revolve around car and truck accidents, accidents involving drunk drivers, medical malpractice, and work-related personal injury.
Car and Truck accidents happen often. In fact, the U.S. Department of Transportation's Federal Motor Carrier Safety Administration reported that in 2015, large truck accidents involving fatalities increased by 8% from 3,749 to 4,050. 18 wheeler accidents are among the biggest causes of insurance claims every year in Laredo, TX. It's important to realize, these cases are usually not minor cuts and bruises. Too often, they are more catastrophic, resulting in death or life-altering injury. After the accident has been cleared, there are still so many things to process. Medical expenses, insurance forms, and court citations have an impact on the final outcome. Don't let trucking companies bully you into a quick settlement. It is crucial to send knowledgeable investigators to the scene of the accident immediately. If you find yourself involved in a severe motor vehicle accident involving cars, trucks, or motorcycles, it's critical to consult an experienced attorney. 
Things get even more complicated when you are a DWI/DUI victim. An accident is a very traumatic event. It is more so when a collision involves a drunk driver. Accidents with a drunk driver can change your entire life. There are criminal charges the responsible party must answer to. Also, the lasting effects of injuries to you and your loved ones will require medical and psychological attention. Moreover, they will need money to cover the cost of such treatments. Then, there is the loss of your property. How will you recover all your damages?
DWI/DUI victim compensation takes into account a myriad of factors. Victims may be entitled to an award of damages that includes medical costs for injuries that require long-term medical care. If there is a wrongful death, the victim's family may be justly compensated for their loss now and in the future. Others who might have contributed to the accident, such as a bar or club, may also be held liable. These factors can and will add to the settlement amounts courts and juries are willing to award DWI/DUI victims and their families. Regardless of the type or the extent of the injuries received, those involved in a DWI/DUI-related crash should consult with an experienced personal injury lawyer.
Do I wait for any for the criminal proceedings to end before getting a lawyer?
Absolutely not! If you are a victim that was involved in a collision or accident with a drunken driver, you should hire a lawyer as soon as possible. The reason being, your lawyer will need to obtain accident information and details that can be lost over time. Moreover, you'll want to have your recollection of the events as fresh as possible. Too many accident victims fail to act quickly; hence they risk losing money that would be theirs. 
Here are some key factors to remember if you've been involved in any type of motor vehicle or tractor-trailer accident:
Describe How the Accident Happened
Describe Your Injuries and Their Effects on You
Describe Your Economic Losses and Other Effects of the Accident
Summarize Conversations With Insurers, Witnesses, and Others
Preserve Evidence for Your Personal Injury Claim
Return to the Scene
Take photographs of the accident scene from different angles
Document Your Injuries
Protect Physical Evidence
Medical Malpractice suits are more common than you think. These cases are often settled out of the public view. Mainly to protect physicians or healthcare facilities reputations. When a doctor or healthcare facility acts negligently or through an act of omission causes injury or results in the death of a patient. Notably, these things can occur because of errors in treatment or diagnosis. Sometimes, they can happen during aftercare or extended treatment.
Here are some examples of instances where negligence or omission can lead to malpractice.
Surgical Errors
Premature Release from Care
Too Early a Discharge
Failure to order proper tests
Misdiagnosis or not diagnosed at all
Unnecessary surgery or medication
Disregard for patient's medical history
Poor or no follow up
For a lawsuit to be considered, claims must meet a few criteria. First and foremost, the healthcare provider or facility deviated from applicable standards of care. Secondly, the duty of care by the doctor, hospital, lab, or clinic was owed. Additionally, the victim suffered an injury or death that is eligible or subject to compensation. Lastly, the medical incident was actually and proximately caused by substandard care.
South Texas is filled with natural gas and oil fields. We are a mineral-rich region, and oilfield companies play a vital role in the job market. Add to this a vibrant trucking and freight handling economy that produces thousands of employment opportunities. 
These types of jobs, along with many others in the area, contribute to many oilfield and work-related accidents. It goes without saying that this work is dangerous. Working with heavy equipment and tools in hazardous conditions can result in life-altering injuries or death. When tragedy strikes, it's essential to consult a personal injury lawyer. Workplace injuries are challenging to assess. The truth is workplace injuries are generally covered under your employer's workman's insurance. Yet your company's insurance may not include all of your injury's expenses.
Also, remember that worker's compensation may not be the only recourse you have. If you've been told that worker's comp is the sole remedy, then you should definitely consult a lawyer. 
Still, there are instances where this may not be the only way to settle oilfield or work-related accidents. You might be able to file legal claims for damages for your injury or wrongful death. You could bring a lawsuit if your injuries were caused by the employer's negligent conduct. Additionally, you can sue if an injury was caused by a defective product in use by your organization. A lawsuit could be brought against the manufacturer of that product.
A good example would be an unsafe machine in the workplace. Independent contractors or contract laborers are not always covered by workman's compensation. Others, like seasonal or undocumented workers, are usually not covered. But if you have any doubt still better to be safe than sorry. If you are not sure, it's smart to seek legal counsel. 
You've been charged with a crime.
In Texas, misdemeanor and felony offenses have serious consequences. In the event your loved one has been arrested and charged with a crime, your priority will be to secure their release. Equally important, you'll need to hire a criminal defense attorney whose top priority is navigating you through the court process. 
In Texas, you could be charged with a misdemeanor or a felony. Indeed, both are serious charges and require experienced legal defense counsel. In fact, people accused of state crimes could face jail time, huge fines, or both. State crimes include offenses like the following:
Felonies
Resisting with violence
Grand theft
False imprisonment
Kidnapping
Fraud offenses
Sexual battery
Stalking/ aggravated stalking
Homicide/murder
Assault and battery
Robbery
Domestic violence
Burglary
Aggravated assault
Drug trafficking
Weapons offenses
While the likelihood of needing a criminal defense attorney for a heinous crime is rare, there are severe cases that are more common. Arrests for Drunk Driving or DWI/DUI, drug possession, domestic violence, and aggravated assault. Also, our border community sees many federal charges and crimes.
In Texas, driving while intoxicated (DWI) means drunk driving. Accordingly, the state uses your blood alcohol concentration (BAC) to determine whether you're too intoxicated to operate a motor vehicle. If you are charged with a DWI in Texas, much is on the line. Immediately, your driver's license, your livelihood, even your finances are all at risk. Altogether, this one mistake can turn your life upside down. You made a mistake; You're not a criminal.
A person operating a vehicle who is 21 years of age or older and who is intoxicated can be charged with a DWI. To emphasize, under Texas law, a person driving with a .08 blood or breath alcohol concentration is considered intoxicated. If you were arrested by a DPS Trooper or a County Deputy Sheriff, then you will likely be charged with DWI in the District Court or a Justice of the Peace in the County. If you were detained by a City of Laredo police officer, then you will likely be charged with DWI in the Municipal Court. 
In general, here are a few things you should do.
Stay in your car.
Have your license and proof of insurance ready.
Be respectful and courteous to the officer.
Here are a few things that you should not do.
Do not say anything or volunteer any information without an attorney.
Do not do any field sobriety tests.
If you have been drinking, do not perform a Breathalyzer or Intoxilyzer. You risk your license being suspended, but you may avoid harsher penalties.
If you have been pulled over for suspected drunk driving or you are facing DWI charges or driver's license suspension, do not wait. Call a lawyer.
If you or someone you know has been charged with drug possession, take it seriously. People consider drug cases a "minor crime." However, it can have very major consequences, including jail time, lengthy probationary periods, drug screens, fines, administrative costs, etc.
The ability to understand the details surrounding your situation and to develop a strong defense allows a seasoned criminal attorney to win cases for the people they represent. Every case is unique. Each has its own set of circumstances. First of all, if you are transporting drugs, and you are pulled over for a suspected traffic violation, it is crucial to remain calm. Secondly, if they ask you if you have drugs in your possession and all they have done is pull you over for violating a traffic law, you don't need to answer their question. If the person says no, the police then need to have a basis to obtain a search warrant to get into a car in an attempt to find drugs. Merely saying no after committing a traffic offense is not a basis for searching a vehicle. Do not offer to allow your car to be searched. While marijuana cases are becoming viewed these days differently, they still carry harsh penalties. If you have been pulled over, remember the fifth amendment and remain silent. Should drugs or other illegal items be found in your vehicle, say nothing, and invoke your right to an attorney immediately.
Sometimes an angry moment turns into an assault or domestic violence case. While violence is never the answer or should not ever be condoned, we are human. These types of legal jeopardy situations do carry some very drastic consequences. If you have been charged with an assault, seek legal counsel immediately. Obtaining a bond and release from jail is one of the first things an attorney can assist with. While the incident is still fresh, relay all of the events leading up to the arrest. It's critical to document who the parties were and recall witnesses, times, places, etc.
To not admit to fault or starting the fight or argument that led to the incident. Domestic assault cases can lead to lost wages, lost professional licenses, and jail time. These are serious charges that require you to call a lawyer.
It's not easy when you're up against the federal government. To be sure, the FBI, ATF, DEA, IRS, and ICE all have almost unlimited resources. Subsequently, if you are facing criminal proceedings in a federal court for federal crimes, you should retain an attorney who practices law in these courts.
The U. S. Attorney's office for the district where the offense was committed is tasked with prosecuting the offenders. Hence, a U.S. Attorney or Assistant U.S. Attorney may present evidence to a grand jury to obtain a federal indictment. Incidentally, an indictment is a formal accusation that a person or company has committed a crime. Therefore, the prosecutor attempts to convince a grand jury that there is enough evidence that a crime was committed. The prosecutor argues the accused should be indicted or formally charged. Finally, if that person or company is charged, they are arrested or summoned to court. If you have been indicted, professional legal counsel should be hired immediately.
Whether state or federal cases, once an arrest or indictment has taken place, an attorney should be retained.
You've been detained for immigration issues.
If you are undocumented or have questions about your immigration status, you should immediately seek out an immigration attorney or a DOJ-accredited representative to represent and advise you. Immigration law is complicated. An attorney can help you understand if you qualify for existing legal pathways. It is estimated that 1.2 million undocumented people may be eligible for some form of immigration relief, so seek counsel.
If you or a family member has been detained or is facing deportation, you may be feeling frightened or overwhelmed. It is important to know that you are not alone and that resources are available to support you. Please note that this information is general guidance. Note that each case is unique. It is strongly recommended you work with a lawyer as soon as possible to fully assess all legal options. 
People who have entered the U.S. without inspection by an immigration official may be subject to expedited removal from the U.S. based on specific criteria. If you are told that you are subject to expedited removal, ask for the stated reason. You should immediately inform the agents of your fear of persecution if returned to your country of origin.
Recent executive orders have created additional legal jeopardy for those living in the U.S. without immigration status documents. The Administration's Executive Orders from January 2017 directs the Department of Homeland Security to dramatically expanded the use of "expedited removal." This order empowers low-level immigration officers to quickly deport certain noncitizens who are undocumented or have committed fraud or misrepresentation.
Examples of fraud or misrepresentation are:
Document fraud, also known as identity fraud, is the manufacturing, counterfeiting, alteration, sale, and/or use of identity documents and other fraudulent documents to circumvent immigration laws or for other criminal activity.
Benefit fraud is the willful misrepresentation of a material fact on a petition or application to gain an immigration benefit.
Once an "expedited removal" is issued to a non-U.S. citizen, they can be deported without any of the due-process protections granted to most other people. Given the speed at which the process takes place, there is rarely an opportunity to collect evidence or consult with an attorney, family member, or friend before the decision is made. If someone you know is experiencing an expedited removal, do not panic and remember to act quickly to connect with a lawyer.
Contact a lawyer immediately if you think an expedited removal has been issued to someone you know.
More commonly, immigration cases begin at many of the U.S. border inspection or crossing stations. At border crossings, federal authorities do not need a warrant or suspicion of wrongdoing to justify conducting a "routine search," such as searching luggage or a vehicle.
If an agent asks you for documents, what you need to provide differs depending on your immigration status. Remember, U.S. citizens do not have to carry proof of citizenship if they are in the U.S.
If you have valid immigration documents and are over the age of 18, the law requires that you carry those documents with you. If you are asked by an immigration agent to produce them, show them to the agent. If you are an immigrant without papers, you may decline the officer's request, although an agent may then ask you more questions.
If you are arrested by the police, you have the right to a government-appointed lawyer and should ask for one immediately.
If arrested, you have the right to a private phone call within a reasonable time of your arrest, and police may not listen to the call if it is made to a lawyer.
If you are detained by ICE or Border Patrol, you have the right to hire a lawyer, BUT the government does not have to provide one for you. Ask for a list of free or low-cost alternatives. When you are detained, you have the right to call a lawyer or your family, and you have the right to be visited by a lawyer in detention. You have the right to have your attorney with you at any hearing before an immigration judge.
We hope you never have to experience this firsthand. However, if you are anticipating potential detention, undergoing deportation, or have received removal orders, it is essential to learn and be prepared. Understanding of institutions and tactics available to defend your case is vital to your defense. This is just a general overview of what to expect in a deportation process. This may not reflect all experiences, as each situation is unique. It is strongly recommended that anyone who is experiencing detention works with an experienced immigration lawyer.
When should you call a lawyer? 
Whenever you're at risk of financial loss, loss of liberty, or unsure of your legal rights. Whether a civil or criminal matter, time is of the essence. It is important to understand what legal protections you have. Our constitution has powers that cannot be stripped from you. Too often, we allow these circumstances to scare into relinquishing these rights. Having knowledgeable legal representation is the key to obtaining a fair and just settlement and fair and impartial justice.
If you find yourself in these situations mentioned above or any other legal status, don't hesitate to call our office.
This article was provided by the Law Office of Sergio Lozano PLLC.
It intended for informational purposes only and is no substitute for professional legal counsel. You should always seek legal advice from your attorney or any other licensed professional attorney, like the Law Offices of Sergio Lozano PLLC.