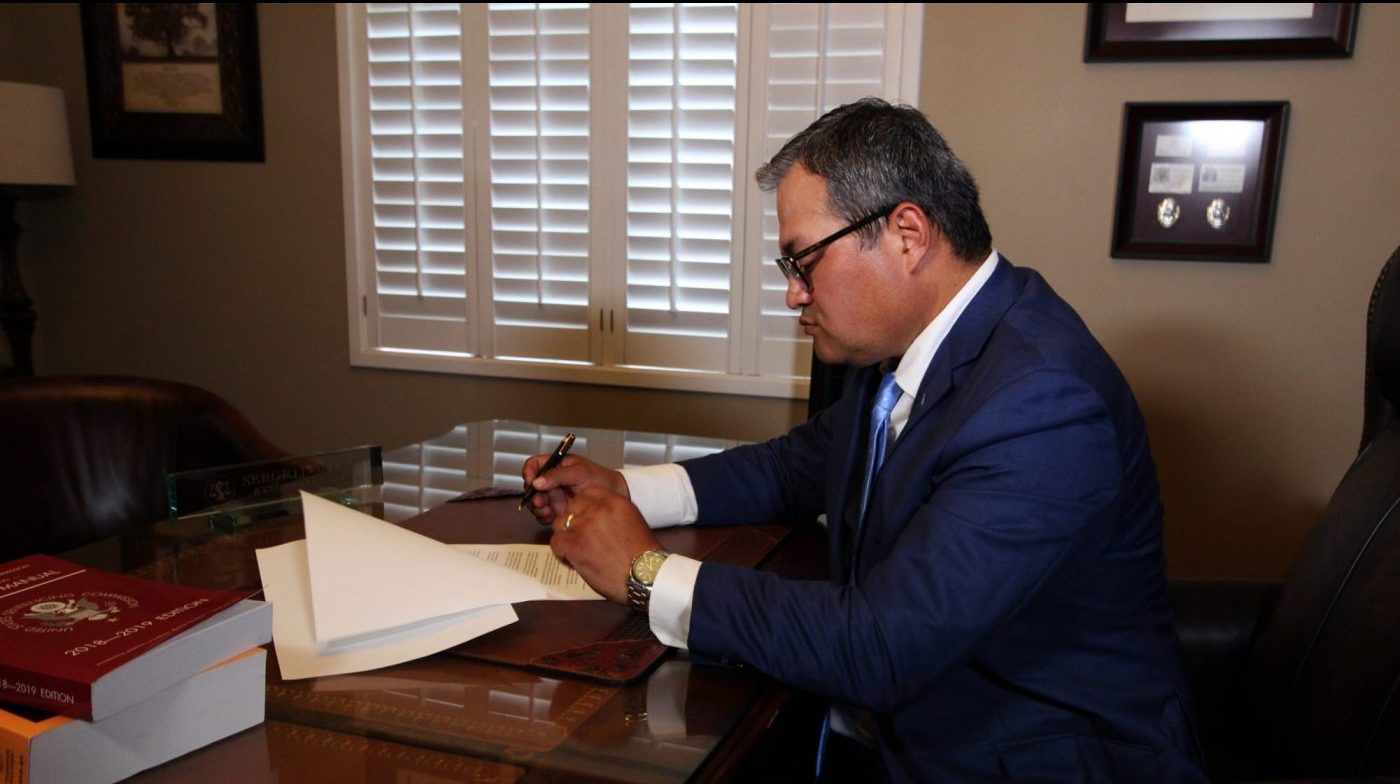 Areas of Practice
At the Law Office of Sergio Lozano, we specialize in personal injuries related to motor vehicle accidents, motorcycle accidents, 18 wheeler accidents, slip/trip and falls on commercial and non-commercial property to name a few. We have close to 20 years of experience fighting insurance companies to get our clients the compensation they deserve.  Our office also provides a defense to criminal accusations.  Sergio Lozano is a former State prosecutor well versed in exploiting the mistakes police officers and investigative bodies make.
Criminal Defense
Drug Possession
In the state of Texas, drug possession charges can have some serious ramifications. The minimum charge in Texas is a class A or B misdemeanor which can typically result in a fine up to $4,000 or a year of jail time, depending on the drug in possession. But regardless of how small the charge may be, it is important that you receive assistance from an attorney just to ensure your rights aren't being infringed upon.
DWI
Drunk driving is reckless and extremely dangerous. It is also one of the most common criminal charges in Texas, but that doesn't excuse the fact that your life and many others are at risk when drunk driving. Serious jail time, hefty fines, and the suspension of your license are some of the consequences one can face if charged with a DWI, so acquiring legal assistance could prove to be beneficial.
Assault/Aggravated Assault
While assault and aggravated assault may sound similar, the punishment between these two crimes can be vastly different. Assault is when a person intentionally causes bodily damage or threatens to cause bodily damage. This usually results in a class A misdemeanor and up to one year in jail or up to $4,000 in fines. Aggravated assault is when serious bodily damage is caused or if a weapon was used or shown. In Texas, aggravated assault is considered a second-degree felony, and charges can be 2 to 20 years in prison or up to $10,000 in fines.
Domestic Violence
Violence within the household can vary in severity but usually, any violence towards a family member, spouse, or romantic partner is considered to be domestic violence. Domestic violence can be categorized into one of three categories:
domestic assault
aggravated domestic assault
continuous domestic violence
Domestic assault is when an assault is committed to a family member, spouse, or romantic partner. Likewise, aggravated domestic assault is when an aggravated assault is committed to a family member, spouse, or romantic partner. Finally, continuous domestic violence is when two domestic violence acts within 12 months.
Sexual Assault
Sexual assault is when an involuntary sexual act is done to the victim through the use of force, coercion, or if the victim is unable to consent due to their incapacitation. The victim is considered to be incapacitated if they do not have the mental ability to understand what is being done to them, or if the victim is not physically able to give their consent. commonly seen if the victim is drunk or on drugs that don't allow them to explicitly give consent. Consent is the biggest factor when it comes to sexual advances. If it's not yes, it's a no.
Indecency with a Child
In Texas, to be charged with indecency with a child one must expose their anus or any part of their genitals to a child or in the presence of a child. Forcing the child to expose themselves for the purpose to satisfy a person's sexual desires can also be considered indecency with a child. This is considered a third-degree felony and can be punishable with 2 to 10 years in prison and/or up-to $10,000 in fines.
Murder
Taking the life of another person is commonly considered the most heinous act you can commit to someone else. Texas considers murder to be a first-degree felony charge with up to a 99-year prison sentence. Texas also considers murder to be a capital offense which can possibly mean it is punishable by death.
White Collar Crimes
The most common white-collar crimes are various types of fraud, embezzlement, tax evasion, and money laundering. Many types of scams and frauds fall into the bucket of white-collar crime, including Ponzi schemes and securities fraud such as insider trading. Other common crimes, like insurance fraud and tax evasion, also constitute white-collar crimes. What usually constitutes a white-collar crime is when the crime is committed through deceit for their own financial gain.
Personal Injury
Automobile accidents
If you've been in an automobile accident our first priority is your personal safety. Assuming you're in a safe enough condition, the first thing you should do is collect pictures of the accident and exchange insurance information, and then contact our office so we can help facilitate an agreement between the insurance companies. It's not uncommon for insurance companies to try to manipulate you and have you commit to something that isn't in your best interests.
Trucking accidents
Trucks and 18-wheelers have to follow all the same rules that govern regular automobiles plus some specific other regulations that hold them to a higher standard. Because of their size, accidents are not as likely but the potential damages that can be sustained if involved in an accident with one can be much more serious or deadly.
Wrongful Death
A wrongful death claim can be brought up in a court of law when a person dies because of the defendant's negligence or intentional act. In the eyes of the common law system, this is a relatively new concept. Nonetheless, every state in the U.S. has some kind of wrongful death law in its books.
Motorcycle accidents
We risk our lives every day when we're on the road. That is why there are so many safety practices that help guide our time driving, but motorcyclists should take further precautions when going on a drive. Although motorcycle accidents aren't as likely as a regular vehicle accident, they can lead to more serious injury or possibly death. Here at the LOSL we strongly recommend to follow the rules of the road and be aware of your surroundings. If an accident were to occur, we're here to help.
Slip/Trip and Falls
Whether we go to the local clothing store to buy an outfit for a date or visit our local grocery store for last-minute grocery shopping, these businesses must maintain the premises in a reasonably safe condition. The law recognizes these businesses exist to make money and as a result, consumers entering these businesses are afforded certain protections from dangerous conditions on the floor.  These dangerous conditions must be eliminated or adequate warnings must be given.
When you are injured as a result of a trip or slip and fall on the premises of businesses you may be entitled to compensation for your injuries.  The majority of the time businesses have surveillance videos to fight theft.  It is important to call the LOSL fast to preserve videotaped evidence.  Always make sure a report is made before you leave the store and that witness statements are given by an eye witness to the event. The LOSL has successfully recovered compensation for people injured on the premises of businesses.
Liability Claims
Products Liability
Every year thousands of consumers are seriously injured as a result of defective or dangerous products. In general, anyone that has been injured by a defective product may bring a product liability claim against the manufacturer of a product. Some examples of cases where a product liability claim may be brought are defective tires, defective car seats, and defective car roofs that are not crashworthy. As in every potential claim, time is crucial and the preservation of evidence is key. If you or a loved one has suffered injuries as a result of a product liability claim, call the LOSL for a free consultation.
Liquor Liability
Providers of alcohol may be held responsible for injuries that result from the intoxication of persons to whom they have provided alcohol. This type of liability is called "dram shop liability." A dram shop is a bar, tavern, restaurant, or similar establishment where alcoholic beverages are sold.
Dram shop liability requires a swift collection of evidence. Often times the potential defendant visits multiple establishments during the course of a night. Surveillance video, credit card sales, and bank statements are important pieces of evidence that must be preserved to compile a timeline and bring a successful Dram Shop claim. It is important to contact the LOSL that has the resources to preserve crucial and important evidence.